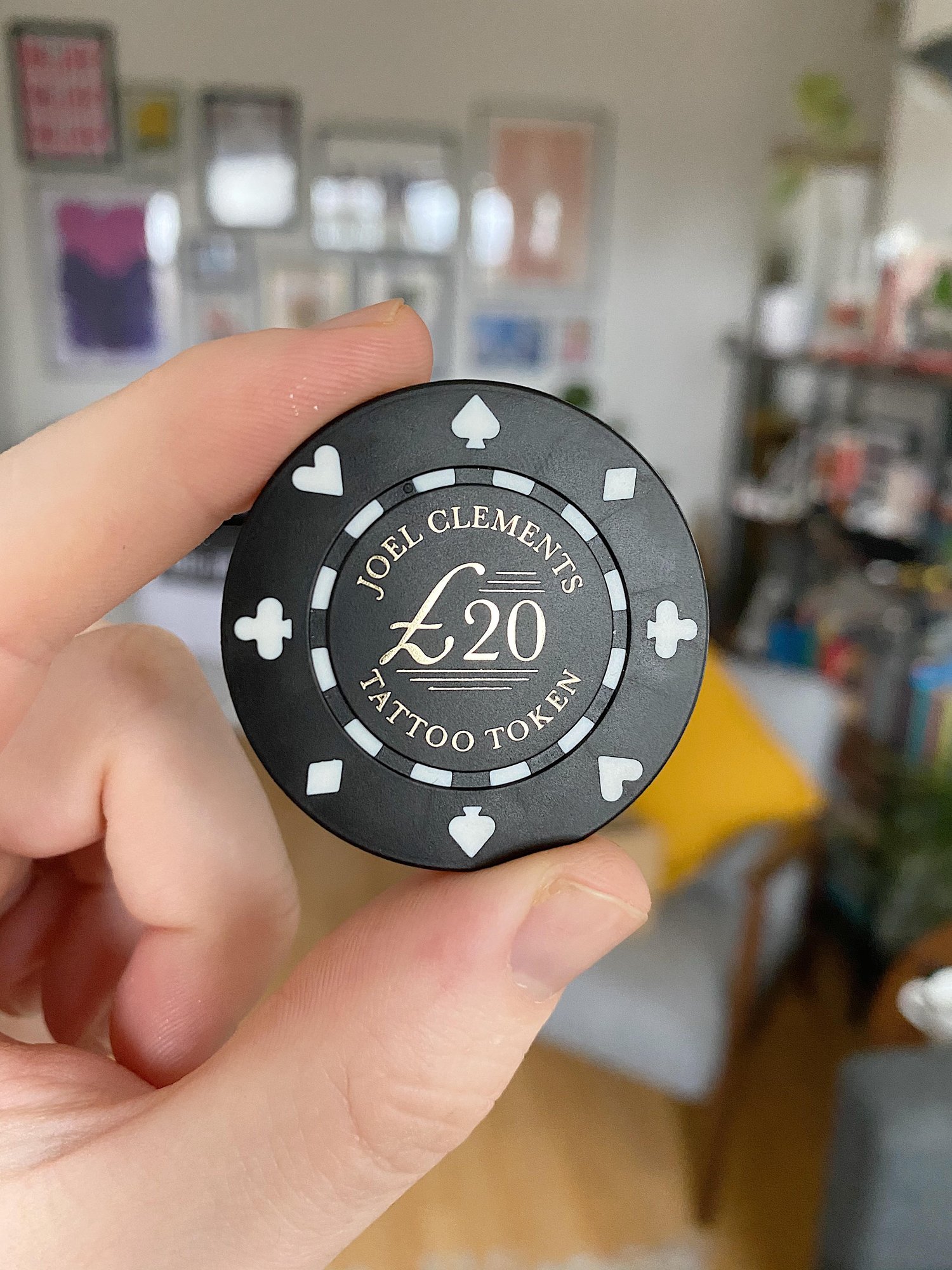 These tokens are equal to £20 worth of tattooing! Buy them now and then trade them in when getting the tattoo done!
Only available in £20, simply order multiples for higher values, 2 for £40, 3 for £60, 4 for £80 etc.
Only redeemable for tattoos with myself and currently unable to use for deposits.
Expires in 2 years from purchase date, non refundable and no cash value!
Order by 15th December for guaranteed shipping by Christmas!